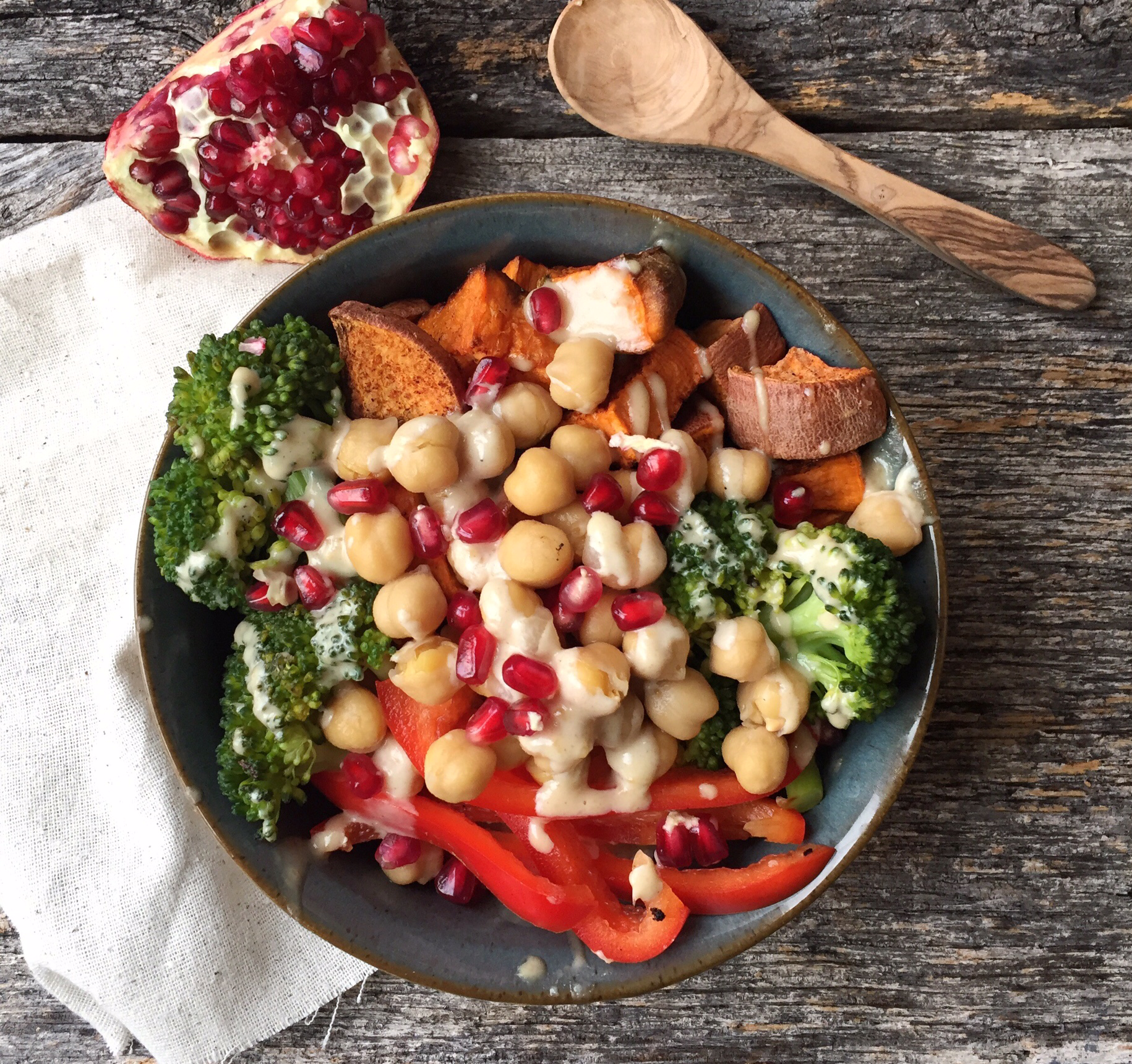 Last week I spent a day at Avalon, an outdoor entertainment, dining and shopping experience that is so well planted right off the freeway that it doesn't feel like you are a shopping center in the city. It's like a sweet neighborhood with beautifully manicured lawns, landscaping and curved sidewalks with smiling faces and neighborly conversation it as a place we visit frequently. Avalon is also home to Whole Foods and my final stop each and every visit.
My most recent Whole Foods quest involved gathering ingredients for a meal to fit within the following criteria: 1) plant based 2) seasonal and 3) could feed 4 for under $20.00. I armed myself with a basket and headed to the produce section to see what was in season. First stop, floral…okay flowers were not on the list but I thought it was the weekend and I would treat myself . The flowers are not included the $20.00 budget but that would be nice to.
As I walked through the produce section I thought about what type of meal I love, my family loves and my readers love which is a protein filled balanced bowl. Only this balance bowl has garnet sweet potatoes, fresh broccoli crowns, sliced red bell pepper, garbanzo beans, fresh pomegranate seeds topped with a maple sea salt tahini sauce. The sauce is amazing and compliments the bowl and ingredients well. Dessert was satsuma orange wedges dipped in cinnamon coconut cream And, yes, under $20.00 minus the flowers.