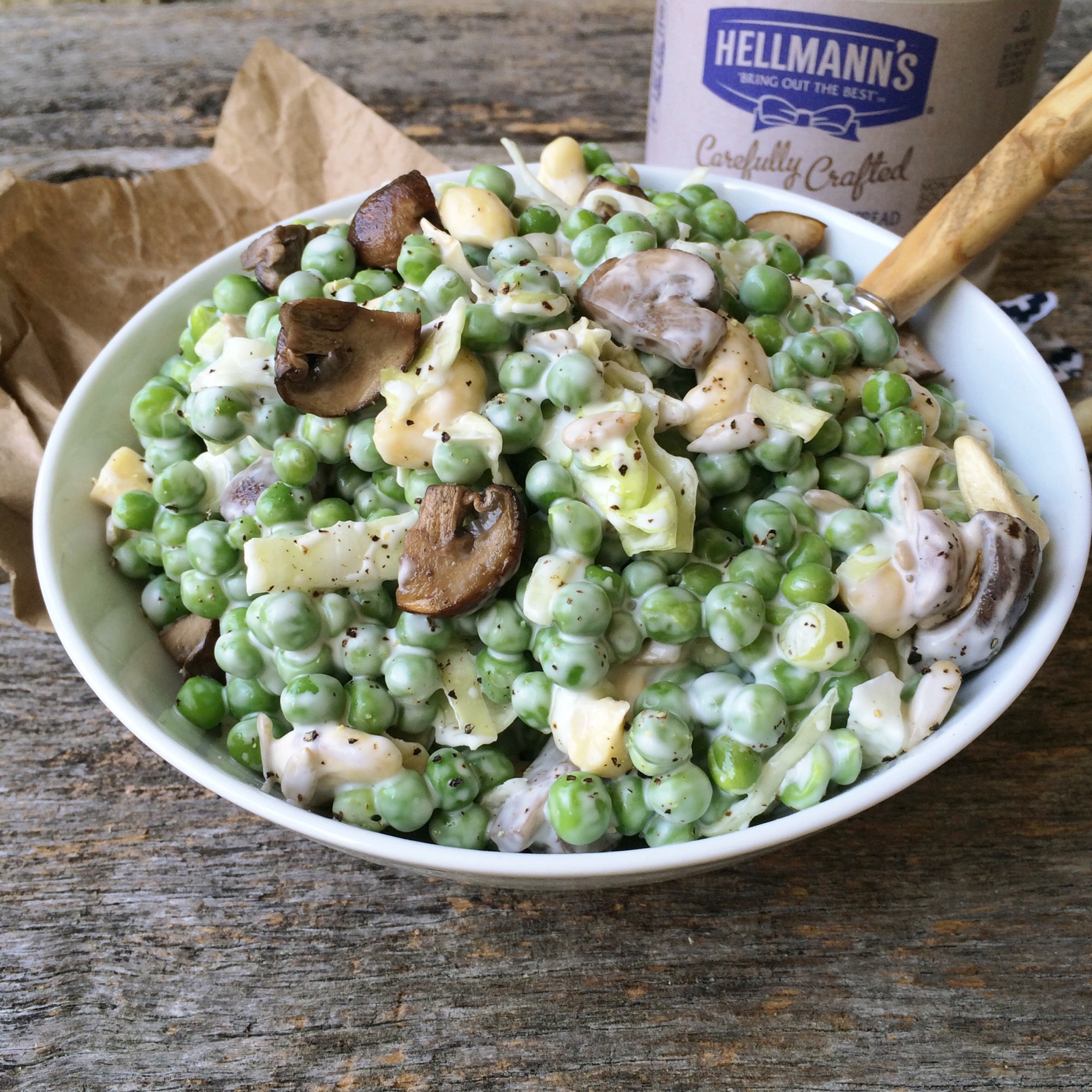 If a "salad" doesn't contain lettuce is it really a salad? From one foodie to another we all know the answer is "yes". Truth is I have never been much of a lettuce fan but throw a bowl of fresh cut veggies in a bowl with some oil, vinegar and salt and that is what I call a salad. Since I can remember my mother has made such salads and there was never one that I wouldn't eat and still make today. Broccoli salad with sweet raisins, tortellini salad with fresh garlic, pea salad with crunchy cashews and our beloved creamy cucumber salad featuring mayonnaise. I should also add that growing up, we always addressed our foods, and condiments especially, by their name brand and our mayonnaise was always Hellman's.
So, when Hellman's introduced their
Carefully Crafted Dressing & Sandwich Spread, which contains no GMO's & is  free from eggs and artificial flavors, this condiment queen had to try it out and I was excited to do this with folks over at TheFeedFeed . Which recipe did I decide to make? Pea salad, of course but not the traditional one that we are all used to. This one is sweet, savory and creamy with the Hellman's Carefully Crafted This creamy dressing was exactly what I have been looking for and will continue to make my Sweet Pea + Savory Mushroom salad as well as my mom's famous creamy cucumber salad and of course, potato salad.
This article was created in partnership with Hellman's and FeedFeed – all opinions expressed are my own.