Is it really February? Like already? The answer is a bittersweet, yes. February is a short month, a fun month and a loveable month. After all, the big V Day falls in February and you gotta love that. It is also a short month and comes up on me way to quick letting me know Spring is on its way. So, I did something today that I have been wanting to do for months which is visit  
Avalon
, a fun, lively outdoor dining, shopping and entertainment area which is growing monthly with new attractions and retailers.
I have stopped at Avalon to eat, drink, shop, watch movies, ice skate and grab a smoothie but never have I actually spent time exploring until today. I made my way to Avalon after dropping my children off at school and spent the morning through lunch and had the opportunity to spend the day with a great friend. Come along and see all that Avalon has to offer.
My first stop was Exhale which is the second Atlanta location of the award winning Core Fusion Barre class as well as Boot Camp, Yoga and Cardio Extreme. Truthfully, I consider myself beginner-intermediate level and the barre class left me feeling exercised but not tired.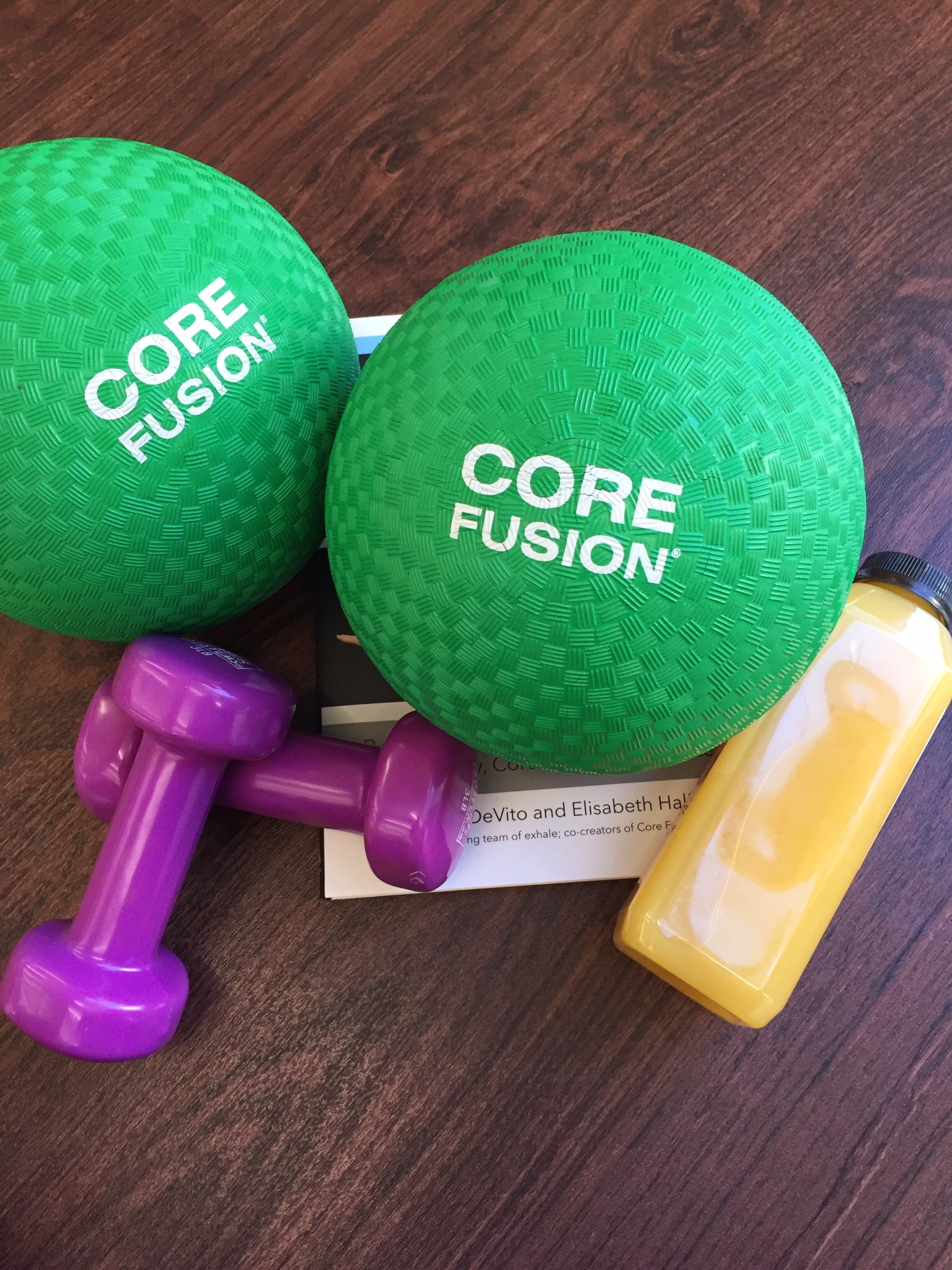 After an amazing barre class we headed over to what could be my favorite smoothie spot ever, Lotta Frutta where we enjoyed their famous I Wanna Guanabana smoothie and a Limonetta Fruit Cup. I asked if my smoothie could be made milk free and they were more than happy to accommodate. The Limonetta fruit cup was filled with pineapple, papaya, melon, mango, cucumber and fresh coconut topped with fresh lime and spice. It is addicting.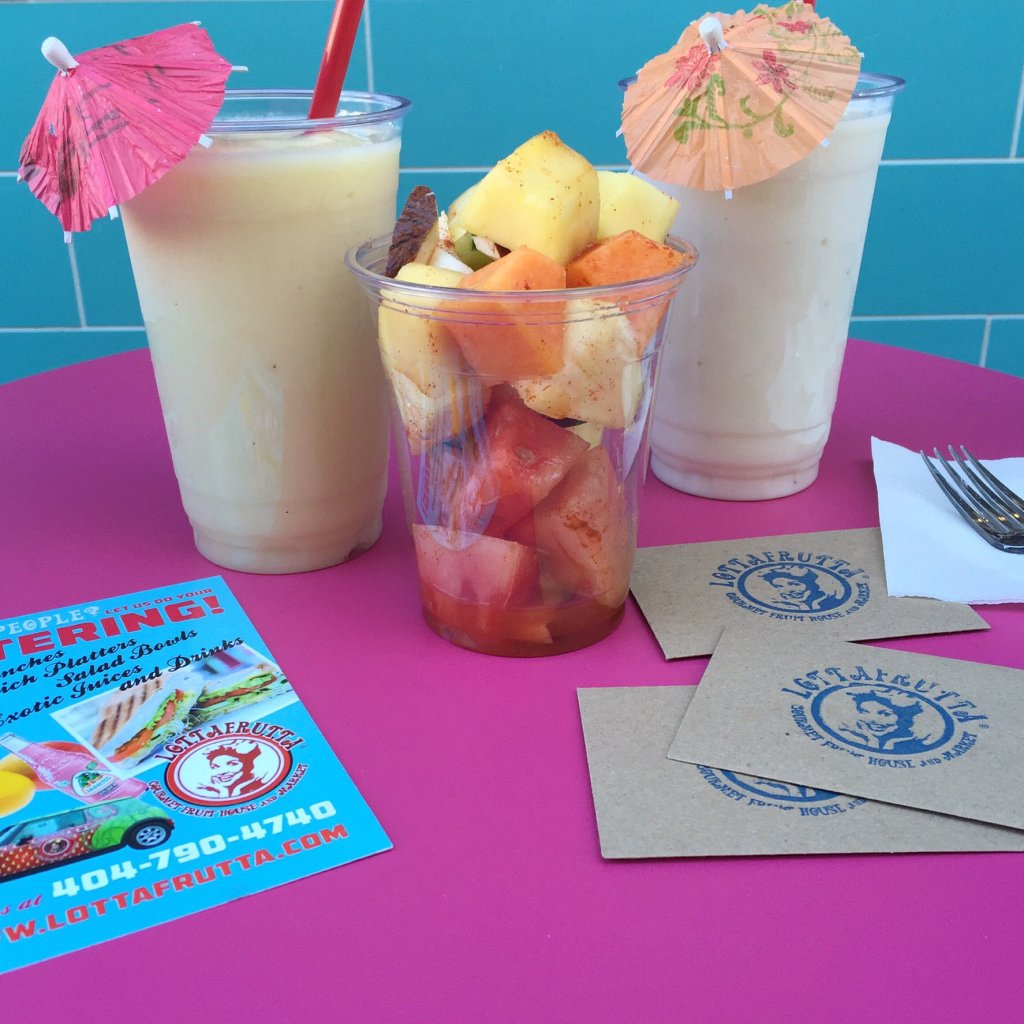 Next, we made our way to Road Runner Sports. I was surprised to find such an amazing sports outfitter right inside Avalon.
We enjoyed personalized, one-on-one care from the staff as they educated us on the importance of wearing a good shoe with proper insoles whether it be for walking, running or chasing after young children. The Fit Experts took us through their famous Shoe Dog shoe finder so that we knew exactly what our feet needed. The coolest part about Road Runner Sports is that you'll have the ability to test their shoes for 90 days and keep them only if you love them. They host events monthly at Avalon from group runs to educational clinics.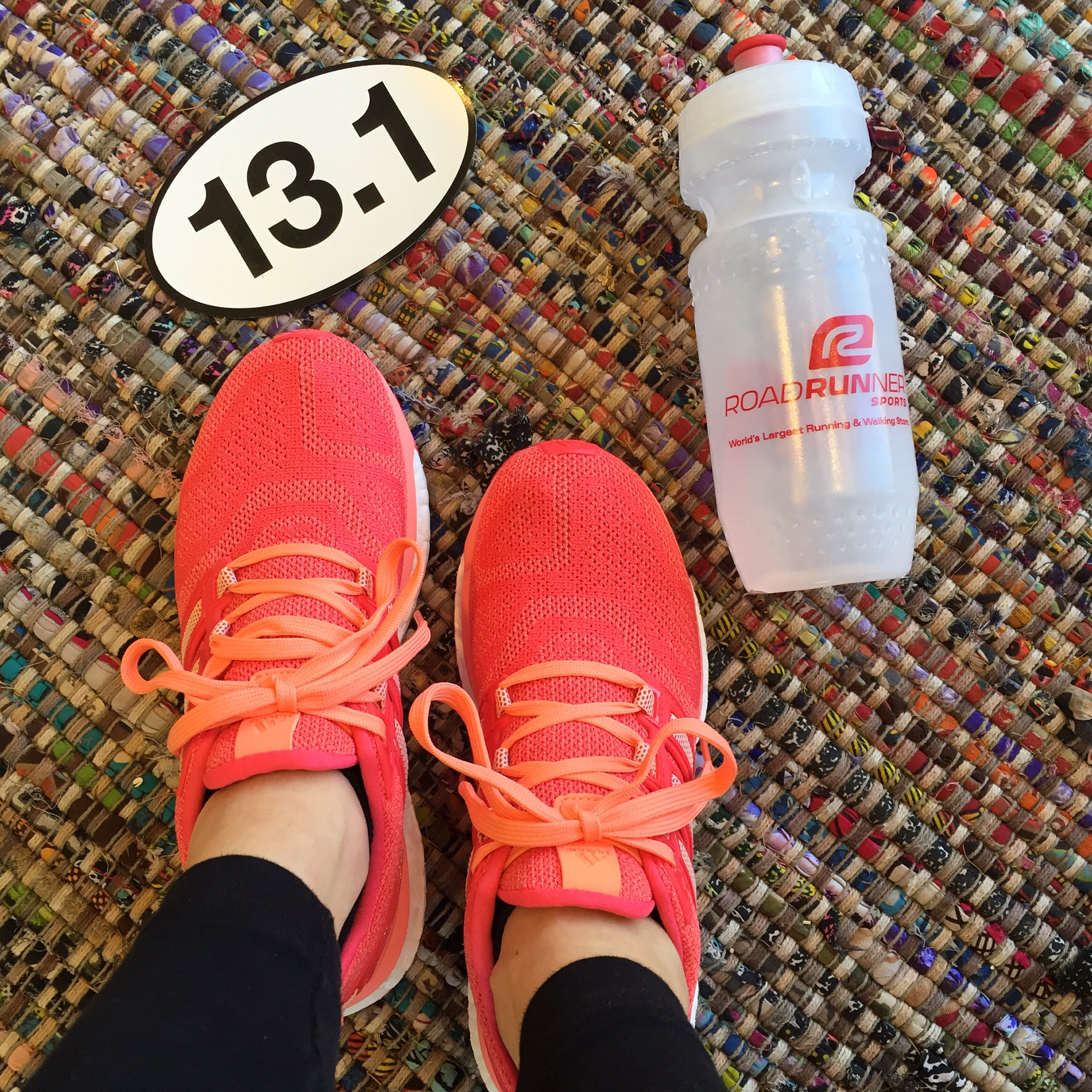 Next, it was lunch and it was exactly what we needed. As we made our way to the front door of the bright and cheery Bantam and Biddy we were hoping we could find a table in the wildly popular and lively restaurant. As we walked into the door we were greeted with big smiles and casual hellos, gosh its what I love most about Bantam and Biddy second to the food. Our lunch was fresh, made or order and delicious. We started with refreshing glasses of Strawberry-Jalepeno Lemonade made fresh right at the bar. I enjoyed the powerhouse salad minus the egg with a side of sweet potato fries and roasted brussel sprouts. My friend selected the always fun vegetable plate which comes with gluten free cornbread.



Isn't it the most fun to shop after a great lunch or what? Well, we thought so and made our way to Athleta which is very close to the concierge desk in the center of Avalon. We had a great time peeking at the new spring styles and finding the perfect workout gear. Ladies, think solid brights mixed with fun patterns for your spring workout style. The knowledgeable associates knew how to direct this fashionably challenged but fit lady to the correct clothing based on which sport I would be doing.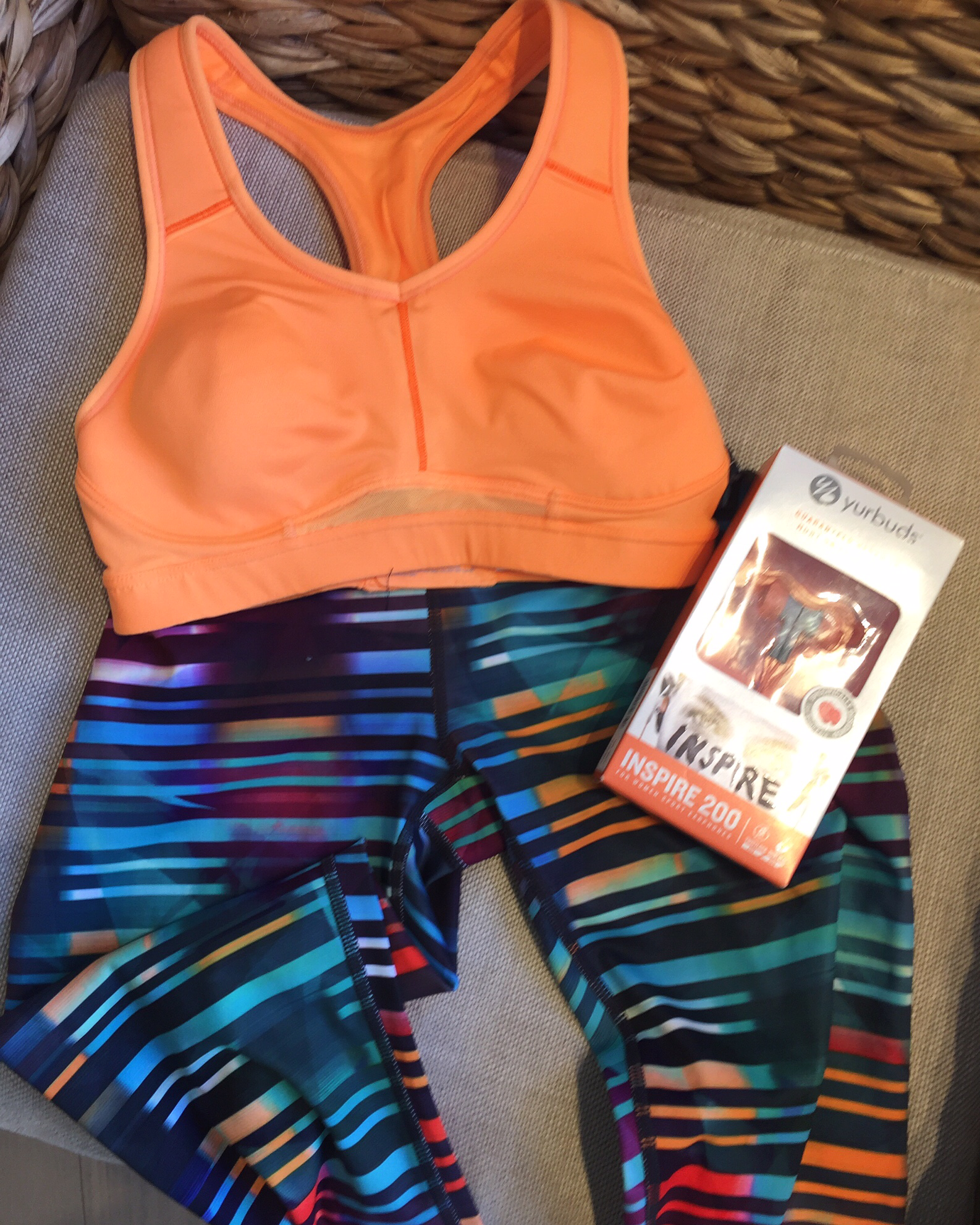 After our fun at Athleta it was time to think about heading back to scoop up our children. But what trip to Avalon is complete without stopping at Whole Foods Market? I mean, really? Everyone stops at Whole Foods and I was no exception. I gathered my dinner ingredient list, reusable bags and headed inside. I spent most of my time in the produce section, as usual and picked up ingredients for a nice dinner made by yours truly. Yes, a plant based dinner for 4 under $20 and as promised I will share the ingredient list, recipe and method very soon.