Plant Based Charcuterie Board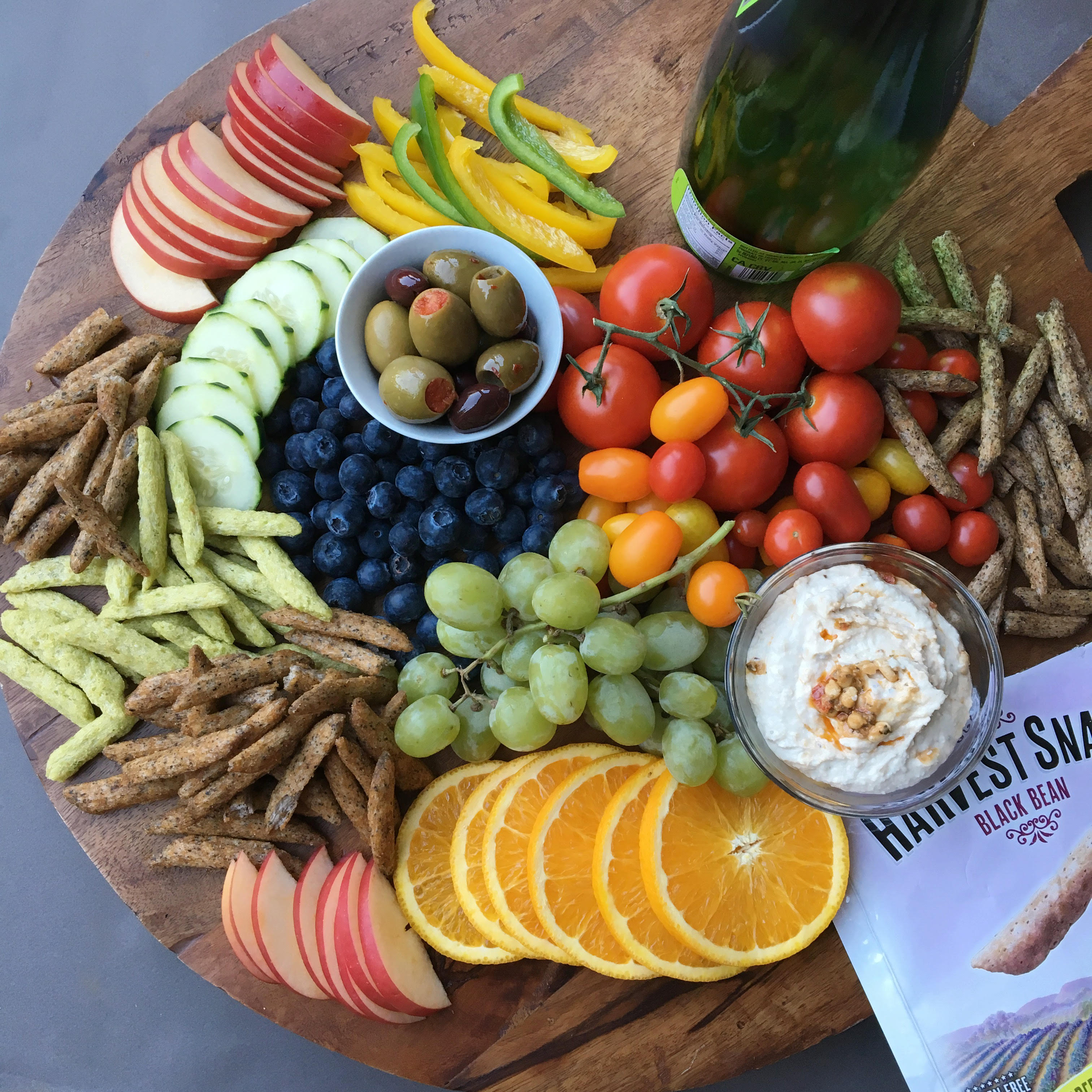 I know it will be delicious but … Plant based what? Charcuterie? Exactly! Charcuterie is a word that I still pronounce incorrectly and have since the first time I heard my it. My younger sister was living in France during one of her college years. She lived with a family who owned and operated Butcher Shop under the small apartment that they shared with her and another American college student. A tiny butcher shop, under a tinier apartment in the middle of a heat wave. At least they had charcuterie, I guess. The cheese, cured meats and breadstick type of charcuterie that is very popular in European and American cuisine.
I decided to make a plant based version for the days when the time between after school snack and dinner is longer than two hour, the weekends when soccer games run right through lunchtime, the lazy Sunday afternoon football games and days when eating on the porch is a much better option than eating inside. So, pretty much you all need to be making these board weekly.
The board I made for this post has the perfect fruit to veggies ratio (my "Rio" quote by Blue) and protein to carb ratio. Yes, it does have protein. To all of my paleo friends, I promise it has protein. I wanted to feature Harvest Snaps which are not only amazing but totally addicting. Harvest Snaps have less fat, less sodium and more fiber than original potato chips. We love potatoes in our home but not greasy and overly salted potato chips. See the variety of flavors in photo.
Plant Based Charcuterie Board
Ingredients
Harvest Snaps BlackBean Crisps
Harvest Snap SnapPea Crisps
1 yellow bell pepper, sliced
1 green bell pepper, sliced
1 cucumber, sliced
Cherry and grape tomatoes
Green Grapes
Blueberries
Red apple slices
Orange slices
Mixed, pitted olives
Hummus