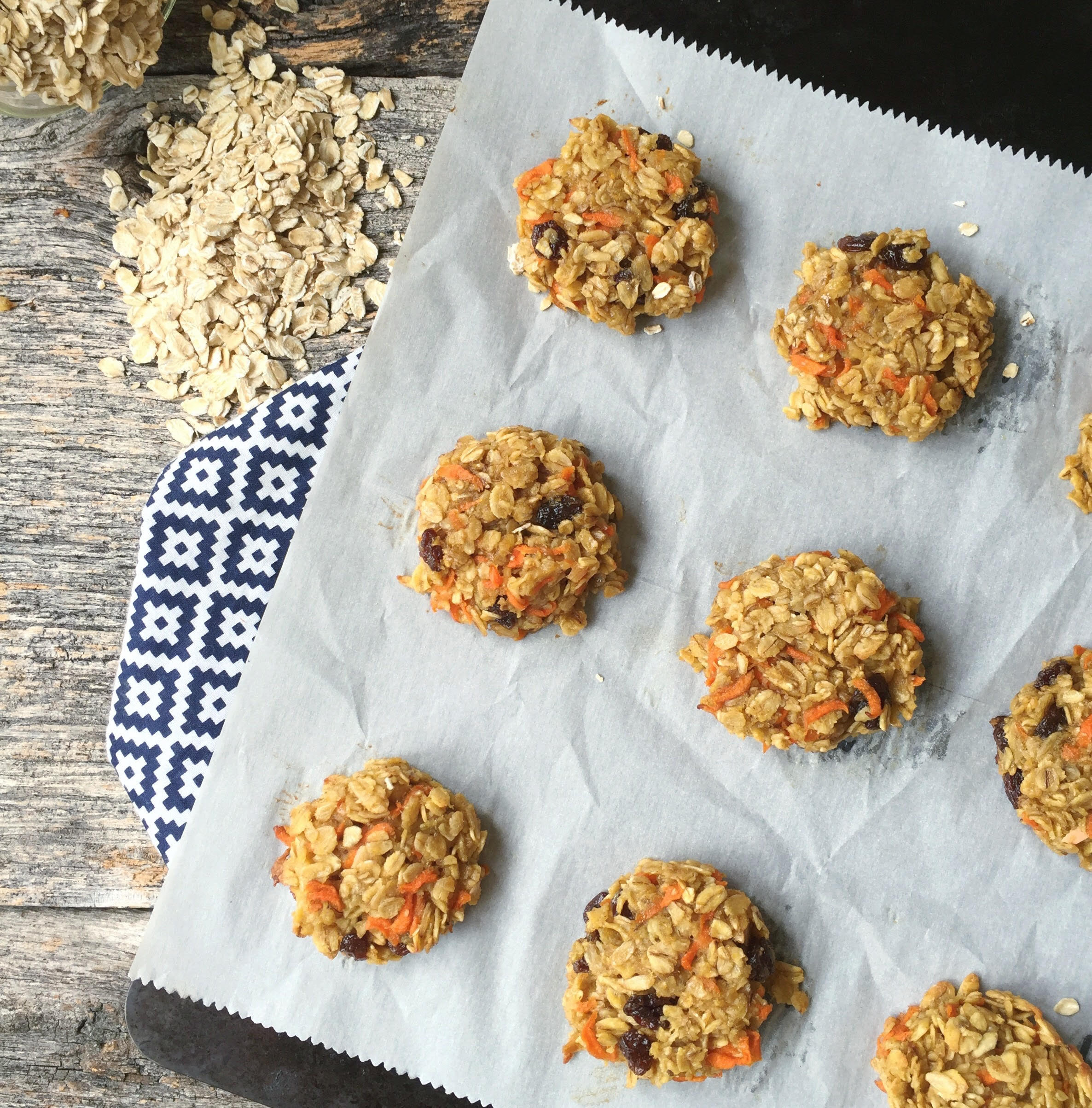 Chocolate chip! Chocolate chip is the answer I hear every time I ask my house what kind of cookies they want me to bake for them. Although my husband would rather have oatmeal raisin, snicker doodles or an iced sugar cookie basically anything but chocolate chip. But we are out numbered in opinion so by default I end up making chocolate chip cookies. Truth be told, I'm part of the chocolate chip loving portion of our family so I wouldn't exactly say that I manipulate the result BUT I am the one making the cookies.
In my quest to create a cookie that everyone will like, eat and is just as good as a chocolate chip cookie but more healthy I decided to make a Carrot Cake Cookie. Yep, a cookie version of a dessert that I usually pass on when the server hands out the dessert menus. So, to make them healthy,sugar free, dairy free, egg free, gluten free and still warm and gooey felt a bit challenging to say the least.
These cookies can be a breakfast cookie, snack, packed in lunch boxes and has enough sweetness to be called dessert. I will definetly be making these more often along with chocolate chip cookies.