Rainbow Fruit with Pineapple Dip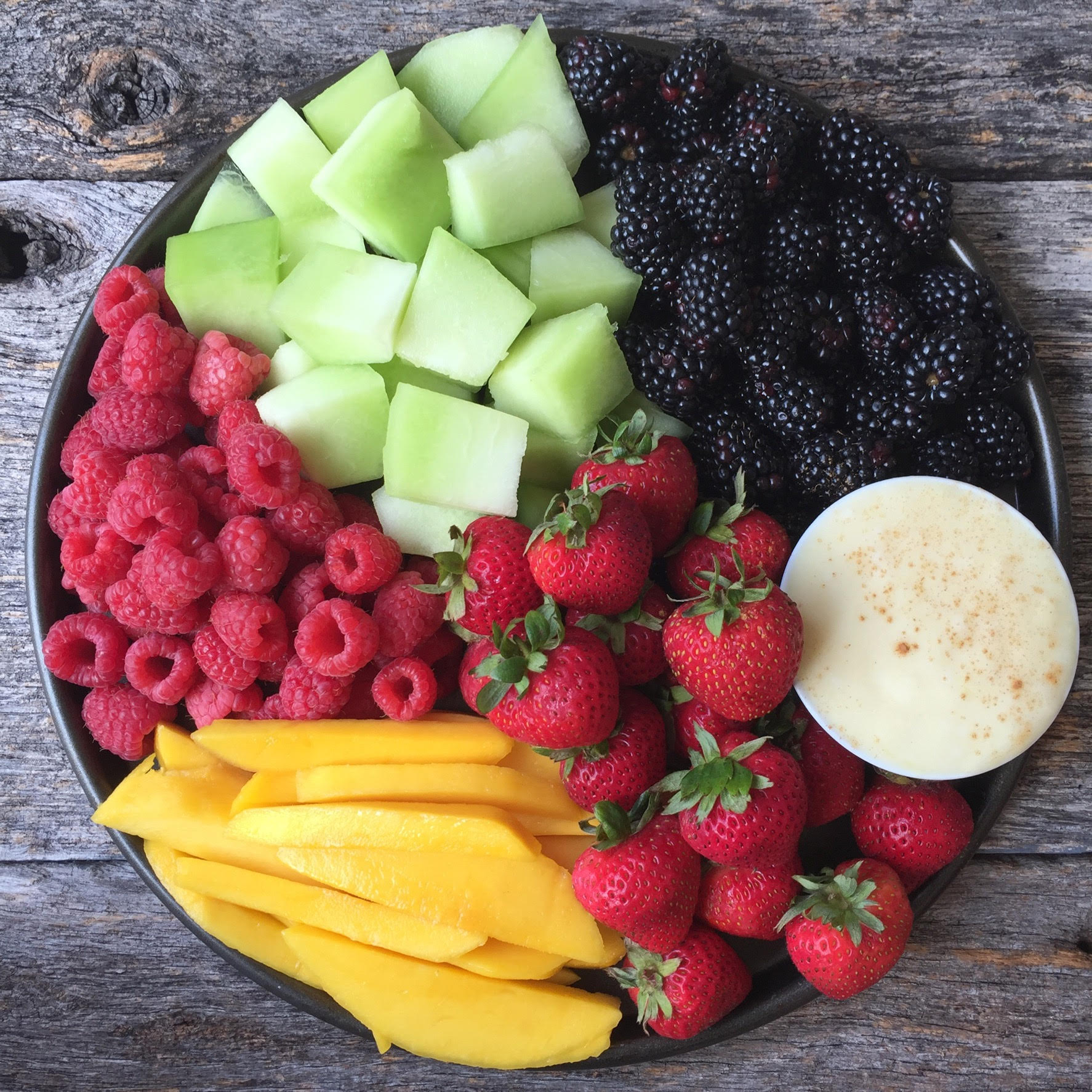 When I was asked by Whole Foods Market to share my most favorite healthy and allergy friendly kids snacks for Back to School I could not have been happier. Why? The "whole" idea of working with "Whole Foods" is exciting in its own right but the healthy snacks are right up my alley. Maybe because I adore my two children (yes!) and maybe because the best part of after school snacks is that mom can enjoy them as well. I have always had the opinion that adults and children should eat the same foods and share the same meal times with the exception of food allergies and intolerance's along with forgoing the foods that their pediatrician said we should hold off on.
I have also found that the following seems to be true as I progress through the parenting years:
Children want choices
Children want  independence
So, a few years ago I stopped filling their plates for breakfast, lunch and dinner and started serving all meals homestyle. I saw a huge difference in their willingness to try new foods and eat foods that they would usually pass on if they were served to them. Now, the dishes are served the same way and they still try everything that I served. I am often asked if my children actually eat what I make. Yes, they do! But I make it easy on myself by serving a lot of raw, fresh fruits and vegetables with great dips like this Pineapple Whip.
Rainbow Fruit with Pineapple Dip
Serves: 4-6
Ingredients
1 cup cut fresh or frozen pineapple
2 cups (16 ounces) unsweetened coconut yogurt
Ground cinnamon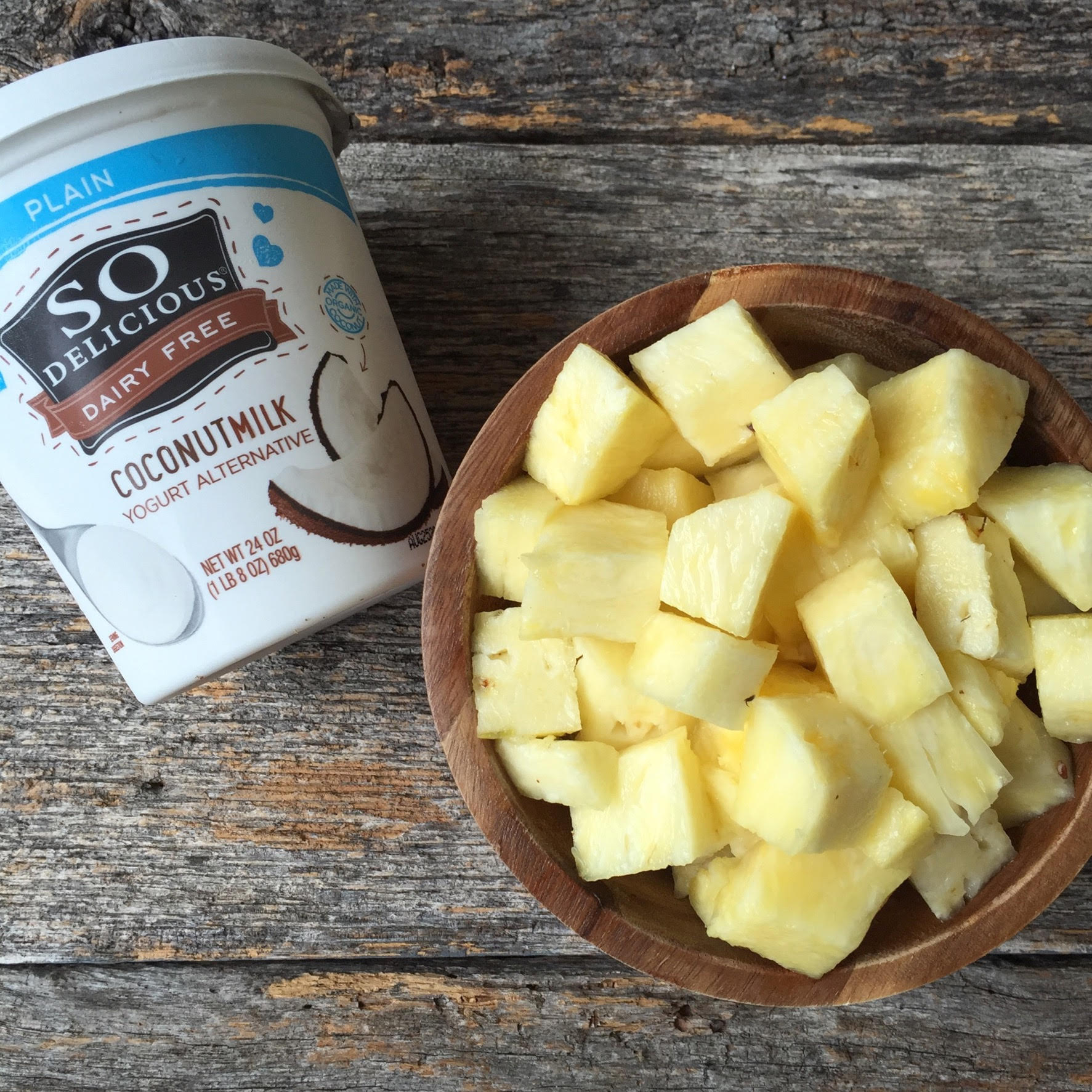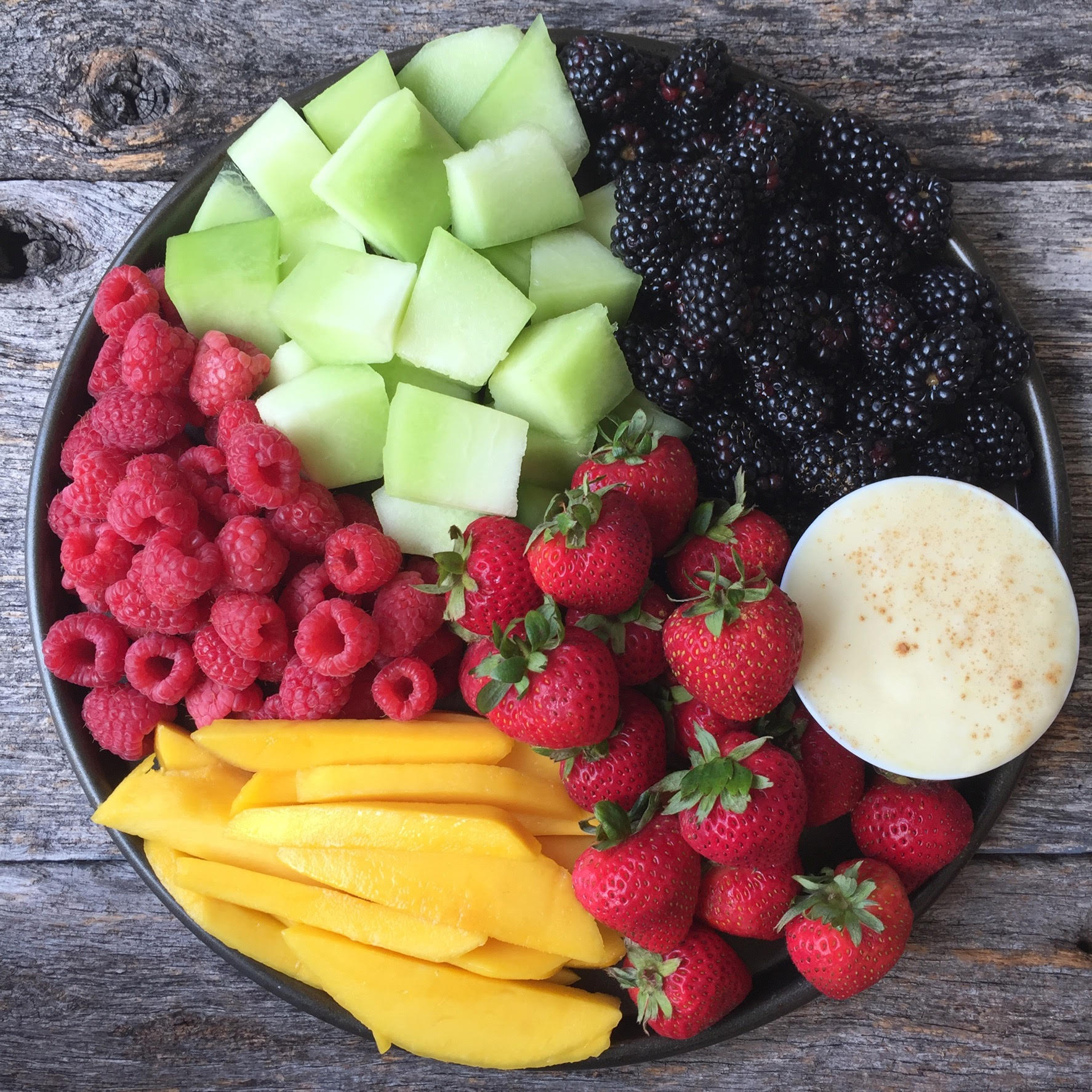 Instructions
Add pineapple to blender and pulse until chunky. Tip: avoid blending into a complete liquid, you want it chunky
Spoon 2 cups (16 ounces) of coconut yogurt into a medium size bowl and fold in pineapple mixture. *
Sprinkle dip with ground cinnamon
Arrange a mix of fruits like sliced mango, melon chunks and berries on a platter and serve alongside the dip.

* Any type of Greek style yogurt will work. The coconut yogurt makes it taste more tropical and is dairy free.
Tags:
Berry plate
,
Dairy Free
,
Dip
,
fruit dip
,
fruit plate
,
Gluten Free
,
PEPPER
,
pineapple dip
,
Raw Desserts
,
Vegan
,
Vegan Desserts
,
Vegetarian