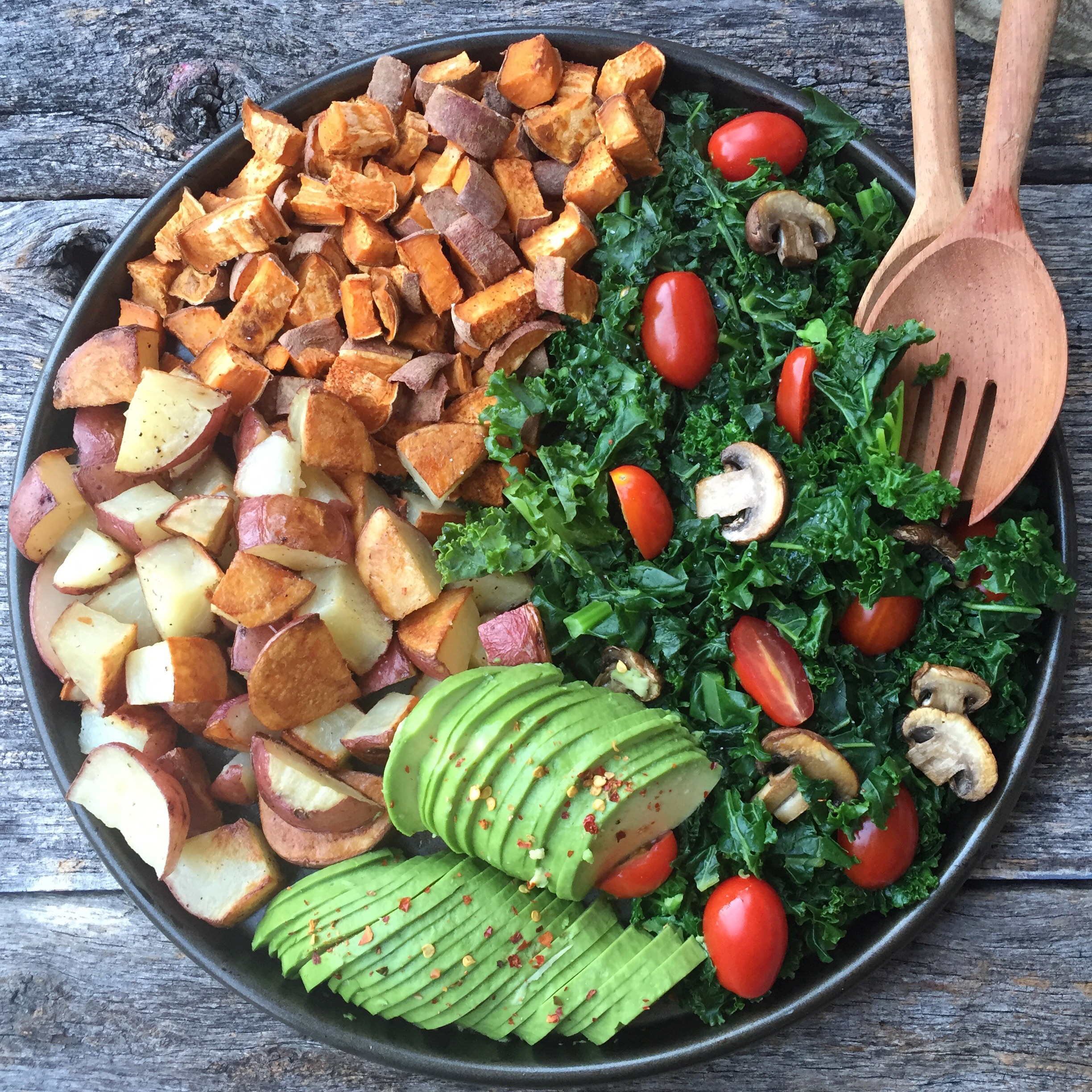 Although every day for me is meatless "Monday" I like to challenge my friends and family who eat meat every day to one meatless or meat free day of the week. It just so happens that Meatless Monday has a nice, catchy ring to it. An example of what our most recent dinners are looking like and so quick and easy to pull together.
We have also changed our eating habits over the past year from the traditional prepared plate full of portion control to family style where our meals are served from the same platters and bowls from the center of the table. We have also gone from hounding the children to eat until their plate is clean and they are bursting at the seams to allowing them to serve themselves. Since these meals are "vegan" or to break it down– meat free, gluten free and dairy free the foods are much easier to break down and your body processes it much easier allowing the digestive enzymes to quickly break the food down and send the nutrients to where your body needs them to repair and heal. It's a simple concept of eating until we are satisfied and eating with others, family style has been proven to be the most beneficial way to nourish your body.
I really didn't think I would go this far down the rabbit hole and it is not my "typical" post. Although, I could write more about the benefits of putting the food selections and control in the hands of your children. I don't feel wrong or upfront to say that my children are not picky eaters and they never have been. Sure, they have their favorites and preferences but not once have they not enjoyed what has been put in front of them.
This dinner is one of my favorites its roasted red skin and sweet potatoes, kale sautéed in water, mushrooms, grape tomatoes and sliced avocado.