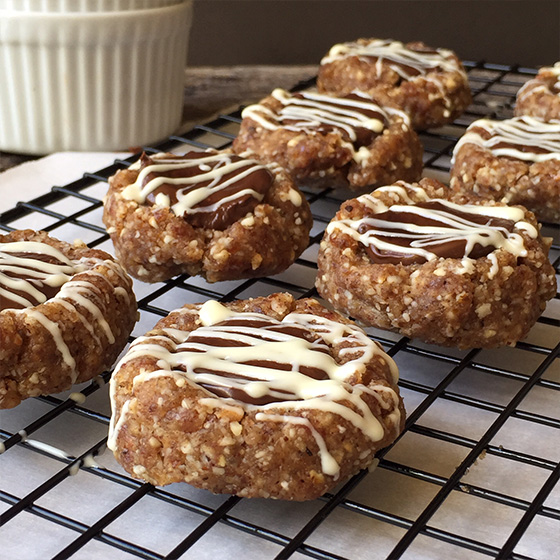 These little dairy free, gluten free, fiber full and protein packed cookies have all but stole my heart. They actually own my taste buds, I'm sure of. These mostly raw cookies are the real deal. From bite one to bite three they taste like the Nutella right from the jar.
The first time I tasted Nutella was in the form of a cookie. Well, I licked the spoon while I was making the cookies. It was my during my first "real job" you know, a check twice a month, parking space, key fob…what I used to think was the epitome of the word "career". My how times have changed but that's for another day and another post. I made them with butter, flour, milk chocolate, eggs and of course, Nutella and they were gooooood. Except for when I showed up to work some of my co-workers couldn't have them because they were gluten free, had milk allergy– those types of things.
Flash forward to my current reality as a plant based, conscious eater… I've been looking for something to satisfy my sweet tooth and Nutella craving. Alas, the Nutella Thumbprint Cookies with a smooth, chocolate center and white chocolate drizzle.